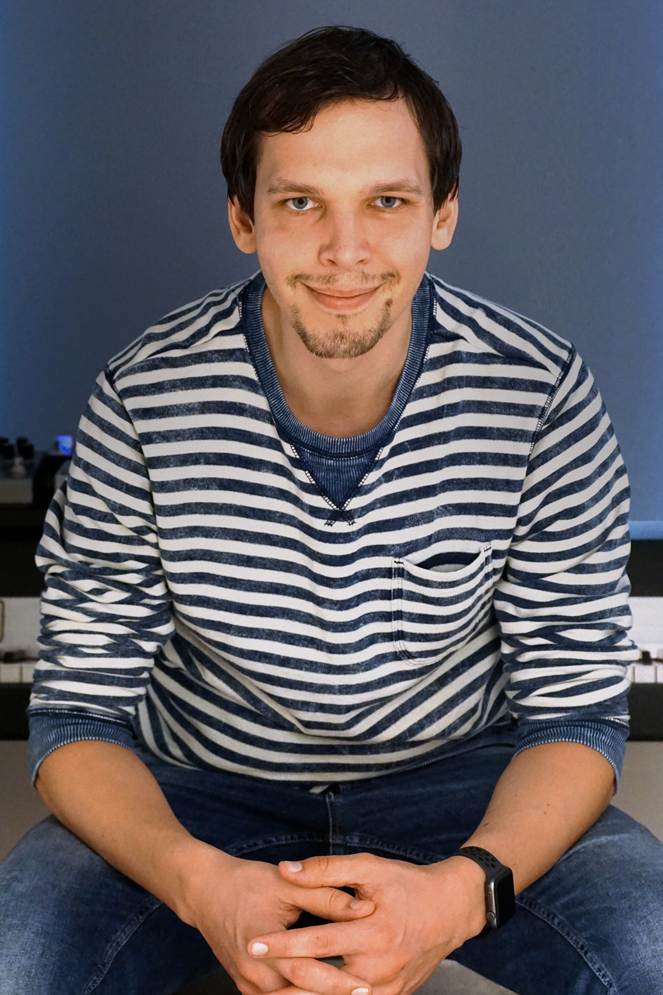 Laurens starts with his piano lessons at the age of eight years old. He keeps playing in a variation of genres during his whole high school period, after which he applies for a music education at Utrecht School of Arts. During his internship he learns from one of the busiest composers of The Netherlands, Fons Merkies. Two years later, with a bachelor- and master's degree in his pocket, he gets to work on multiple TV-series and feature films. With a long successful collaboration and a lot of gained experience, Laurens now starts looking for more independent projects.
His musical influences are all over the place. From classical orchestral music to jazz, from choral to R&B and alternative rock. Because of this, he can handle almost every musical request thrown at him. He makes it a challenge to get the sound perfect for every job, whether it's recording a piano with one microphone, to creating custom soundscapes. He knows his way around all types of keyboards but can also handle a guitar or drum kit pretty well.
When not writing music to picture, Laurens keeps working in and around music. He writes music for theatre, arranges music for a variety of ensembles and also plays keyboards in a few bands. His other hobbies are photography, video editing and gaming. He is married and has two children.